Below are some of the most popular accessories that our community has asked for.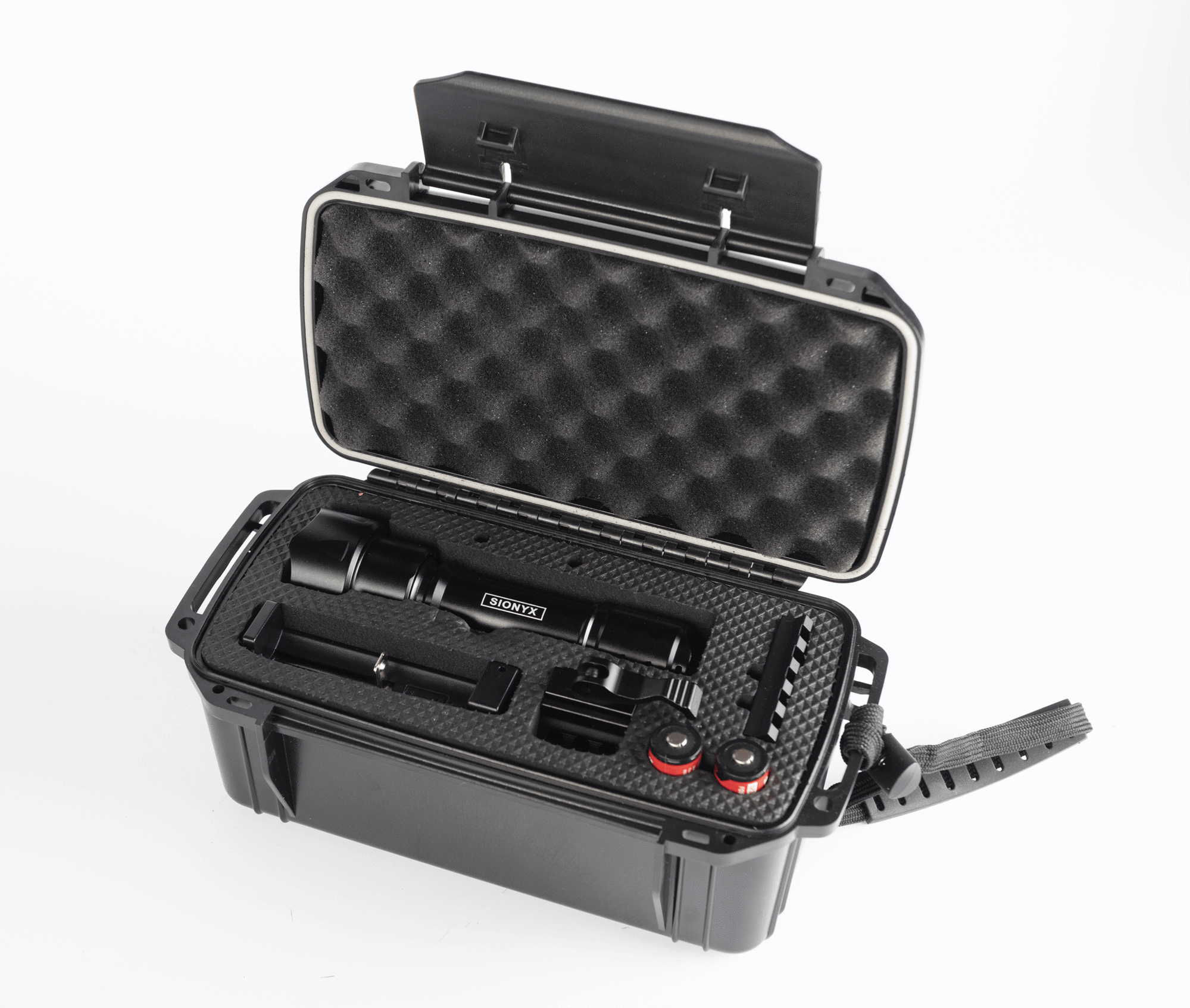 The SIONYX IR Illuminator Kit includes all the necessary tools to optimize the use and performance of the Aurora family of cameras. The key component is the 940nm, 5W LED infrared illuminator. This IR torch is tuned specifically for the Aurora sensor for the perfect balance of color and brightness to identify targets out to 150 meters and to recognize targets well beyond.
Learn More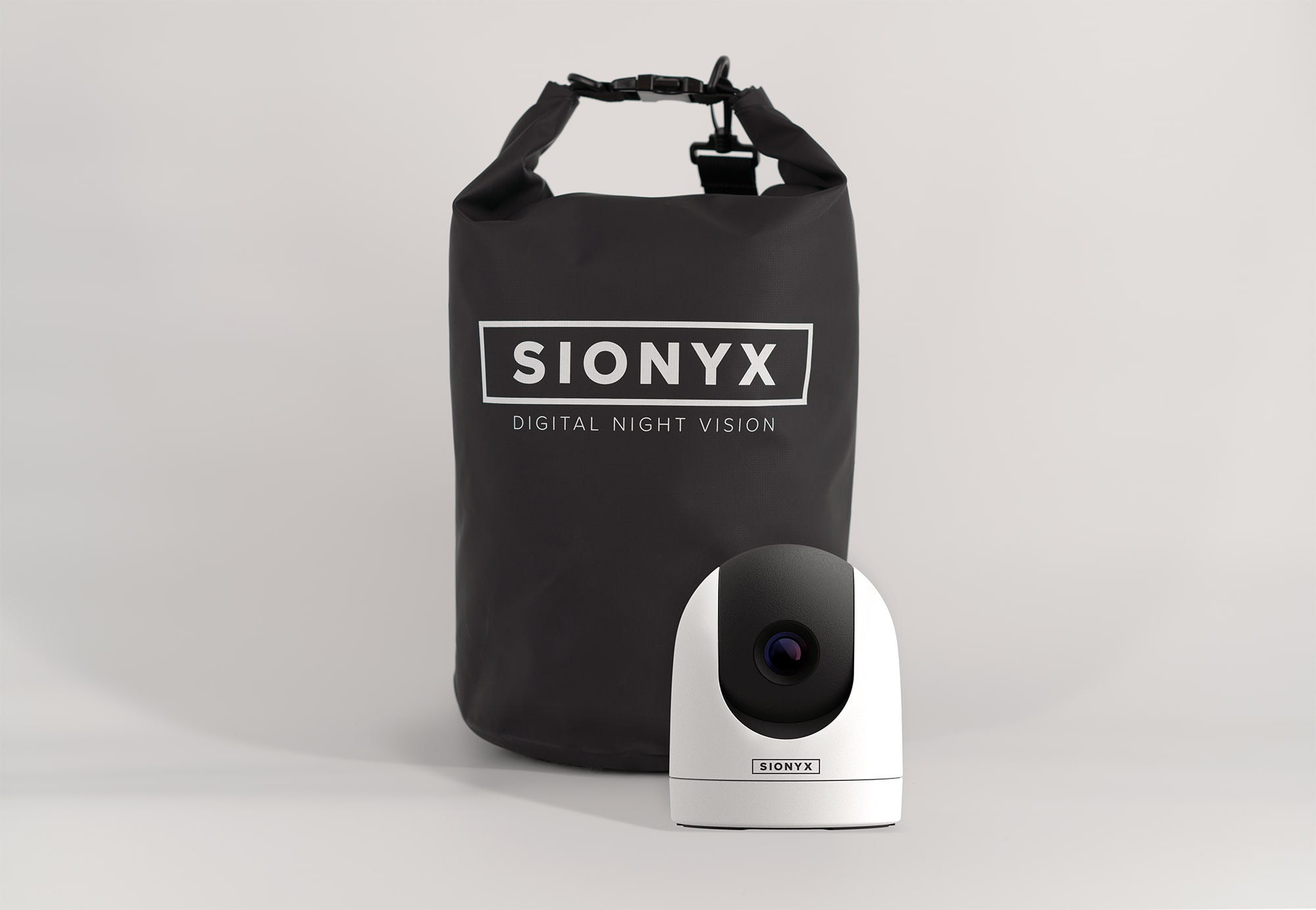 Don't let mother nature dampen your adventure – keep your SIONYX cameras and other gear safe with our 20L roll-top dry bag. Made of sturdy, waterproof vinyl with a structured bottom and adjustable straps this bag will protect it all against water and sand, from a change of clothes to your wallet and cellphone. Or, fill it with ice and a six-pack of your favorite water-side beverage for a lightweight cooler.
BOAT & OVERLANDING MOUNTS

Ram Mounts is one of the most well-known mounting accessory companies around and we're proud to partner with them to help mount the SIONYX Aurora and other accessories.
The above accesories are the exact accessories we used for our Miami Boating Video with Center Consoles Only. Photos of the camera mount and tablet mount are below.
Ram Mounts has an accessory for every device imaginable and we encourage you to go to RamMount.com and build the perfect setup for your vessel or vehicle for a custom installation.
Note: We like using the "C" size mounts for extra rigidity and security, so when choosing different accessories look for "C" size.
Shop at Ram Mounts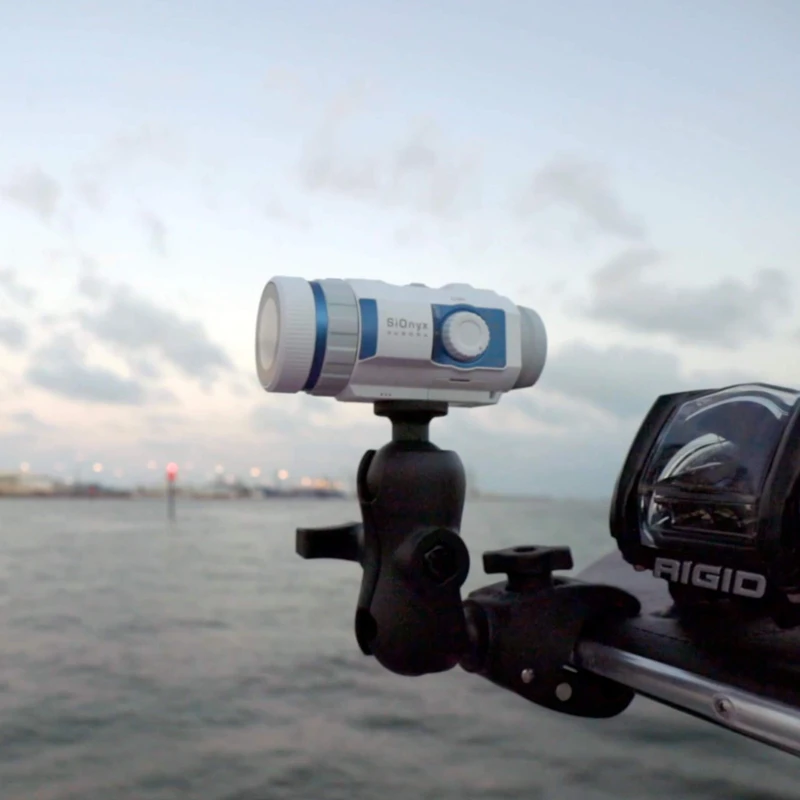 LE HELMET MOUNTED ACCESSORIES

Our friends at Lions Gear Solutions have been making accessories for the SIONYX Aurora Family of night vision cameras since we launched. These products are used by thousands of consumers including both Law Enforcement and Military applications.
Shop at Lions Gear Solutions
**Please note: Some accessories listed here are not manufactured, sold, or warrantied by SIONYX. Please use non-SIONYX accessories responsibly. If you have further questions about those accessories, please reach out to the manufacturers directly or connect with the SIONYX Owners Group community on Facebook.